Overview
With 25+ wholly-owned facilities in Hong Kong, China, Japan, North & South America, India and EMEA and over 20 years of in-depth global experience in reverse supply chain optimization, Li Tong Group (LTG) is a valuable partner and service provider to its clients in the Technology, Electronics and Telecom (TET) sector. We grow with our clients to expand their worldwide supply chain, evolve and excel along our shared rapid industry lifecycles, and optimize the entire value-chain.
LTG's breadth and depth in technical expertise and integrated infrastructure networks are dedicated to supporting our customers' global expansion and product portfolio growth in:
Telecom Equipment / Telecom Infrastructure / Telecom Networking Gear
Enterprise Servers and Cloud Computing
Personal Computing and Mobile Devices
Smart Devices and Applications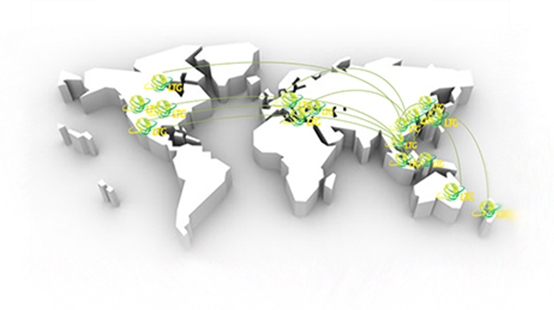 ---
Our integrated Post-Industrial Recovery (PIR) and Post-Consumer Recycling (PCR) platforms are customized for clients' supply chain network for the comprehensive improvement of service, solution and value by:
Capturing and realizing TET asset values at every step along the forward supply chain, eliminating waste and disposal.
Offering Total Reverse Supply Chain Management (RSCM) and worldwide 3R service (Remanufacturing, Reuse and Recycle), resulting in cost reduction and enhanced financial returns.
Delivering consolidated reporting, real-time tracking and settlement to reduce management costs and improve corporate risk and compliance.
Offering unified worldwide online and offline consumer take-back programs.
Enabling Cradle-to-Cradle and Design-for-Recycle programs by managing green supply chain in collaboration with R&D.
Li Tong Group is proud to partner with the world's top technology, electronics and telecom companies and their supply chain partners. We are committed to growing with our clients as their growth strategies and the industries evolve.

Leaders Think Green
LTG