Li Tong Group (LTG) simplifies your global service and supply chain network's management complexity and environmental compliance requirements:
We manage multiple local vendors for disposal of excess & obsolete (E&O) assets and consumer returns in each country and region, which becomes an increasingly complex and challenging task as a company's global value chain grows, with tasks such as running frequent RFQs and managing different filing and reporting duties for each country's environmental compliance regulations.
All LTG global facilities and project management teams run on a standard platform and SOPs (standard operating procedure) to ensure that all handling, processing and reporting procedures are consistent and standardized.
LTG ERP is capable of generating real-time tracking reports and global consolidated reports for material flow and downstream traceability.
LTG's compliance advisory team will file regulatory compliance reports on behalf of the client.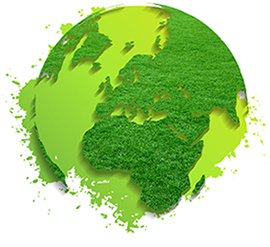 We enable economically and technically sound post-consumer take-back, design for recycle, and closed-loop programs:
Post-consumer take-back programs, as well as closed-loop recycling initiatives, are integral parts of corporate environmental and social responsibilities, and the culture of innovation; but they're often very costly and can lack measurable results.
LTG runs global integrated online and offline consumer-take-back platforms, ensuring the highest standards and economies of scale.
LTG also collaborates with your product design engineers, material suppliers, parts suppliers, and contracted manufacturers to enable design-for-recycle and closed-loop programs, making measurable reductions in your carbon footprint.